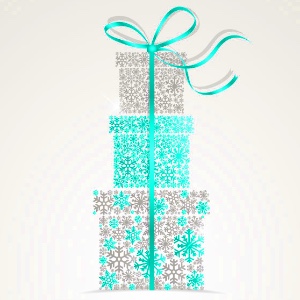 How are your holidays going this year? (…and yes, I know you may feel like most of it is already in the rearview mirror, but it's not officially over until the new year begins!)
Have the last weeks or months been filled with just the right amount of relaxing, reconnecting and socializing with family and friends? Has it been full of joy and celebration? Has it been a time of "the more the merrier" and a calendar full of parties? Or has it been more a series of restorative one-on-one conversations with people you love but with whom you seldom have the luxury of face time during the rest of the year?
Did you spend some time in much-needed solitude and quiet contemplation of what matters to you and what you're grateful for, and what your hopes and dreams are for the coming year? Have you been remembering and missing loved ones who are no longer with you?
Most importantly, has this holiday season matched the desired outcome you established before it started? (Or did you perhaps completely forget to define your desired outcome in advance?)
Whatever this season has been like for you so far, I invite you to embrace it all, "just the way it is, and just the way it isn't," with no judgment or regret. Just focus on the next moment and set your intentions for the future.
Several years ago I recorded a podcast with my colleague Dr. Carmel-Ann Mania, called Preventing the Holiday Blues. We recorded it to help clients and readers of our blog navigate the challenges often associated with this time of year. It provides lots of ideas and strategies for handling upsetting experiences and challenges in a more thoughtful, empowered and effective way.
If this holiday season has found you sliding down the slippery slope of disappointment, guilt or resentment, take heart! This podcast might be just the thing to help you pick yourself back up, shake off your discouragement and rediscover your desire to create loving, compassionate connections and experiences. It's full of ideas for re-thinking your attitudes and finding new ways to respond to all the holiday challenges that have been barriers to feeling good and simply enjoying this time of year.
Click here to listen to the podcast recording, and I look forward to reconnecting with you next year!
…and we breathe….
~ Loren